About Blueberry Events...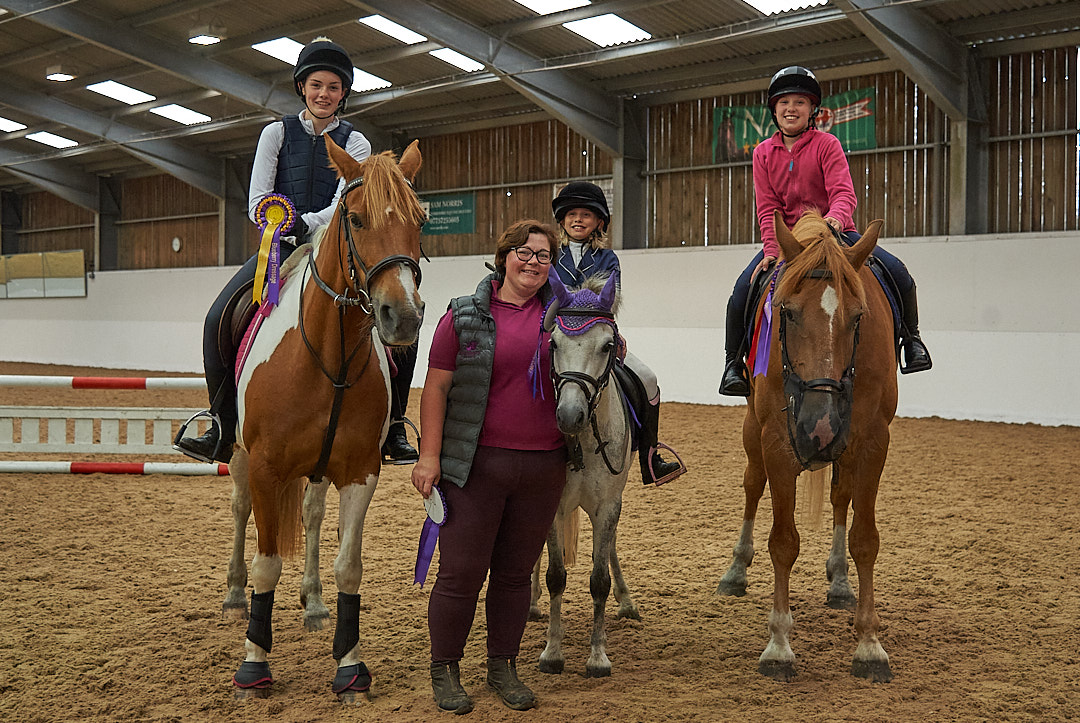 About the lady behind Blueberry Horse Events: Lisa Marchant
I began riding at the age of 3 and was soon totally hooked on horses! I have worked on show jumping livery yards, one of my favourites was with the famous Sam Smith horses for 5 years. During this time I qualified in BHS level 1 BHS Riding Round Safety. I have always had a passion for coloured horses and have ridden my lovely coloured traditional 'Eddie' at county level following numerous wins at Yorkshire Agricultural Shows, my proudest achievements have to be winning the coloured class at Countryside Live being placed twice in the top 9 of huge classes which included professional riders at the Great Yorkshire Show. I began Blueberry Horse Events whilst studying for my degree in equine business and event management which I was delighted to pass with Hons! As for competing myself I now concentrate on competing my coloured part breed native 'Ben' at Affiliated British Dressage & have recently found my brave pants to start jumping training with him in the hope of getting out competing him in Working Hunter classes at the top Yorkshire shows.
 the Lisa began Blueberry Horse Events as she wanted to run professional unaffiliated events and after looking around our local area of North Yorkshire she quickly realised that there wasn't much on offer to encourage nervous novice riders to get out competing, so the urge to create professional yet friendly and relaxed events began….
She started with dressage or 'stressage' as many riders call it over the winter months with championship held in April:
The Smoothie Dressage is run in a professional manner with BD judges and rules but the difference being that competitors could come and have a go at dressage without the stress of wearing competition clothing or plaiting their horses- its amazing how just putting on a show jacket can affect peoples confidence! If competitors want to come in show attire and horses plaited that is also very welcome!
Lisa was thrilled at the response to the dressage and had amazing feedback from competitors so she knew she was on to a winning idea! Next came the jumping competitions named 'Cant Jump Wont Jump' designed around Lisa's own fear of show jumping, she wanted to offer competitors a relaxed and friendly jumping competition which had as much help as required on hand and no 3 refusals your out rules like most show jumping competitions – if you need 5 attempts to jump that fence that's what you get at Lisa's events – what's most important to Lisa is that everyone goes home at the end of a jumping event following a good experience and hopefully a touch more confidence to bring to the next event!
Meet our sponsored riders…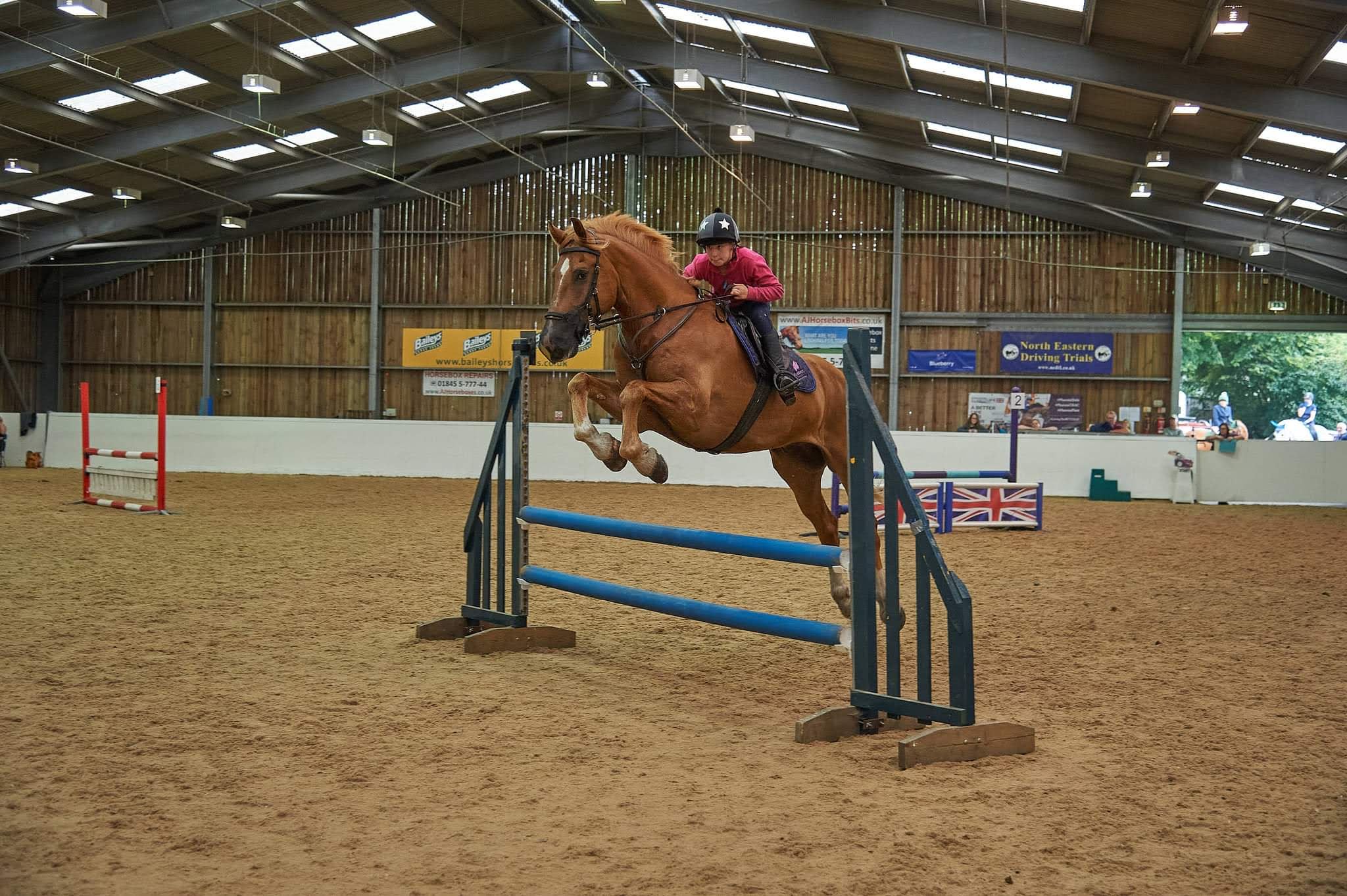 Maddy Brown
Maddy has just turned 12, ridden since she was 2 and half, Mads has always self made her ponies, she used to have ated, then Annie and then Whisper who was just a little disheartening, she worked so hard on getting her to relax but gave up as she was just not happy being ridden, always on it and never chilling out but she gets to ride her mums big 16.3 Welsh D who jumps for fun so when mum can't get him out competing she loves that he'll take Maddy round quite happily. She does however have a new pony called Ace who is a youngster so watch this space, we hope to be out with him soon!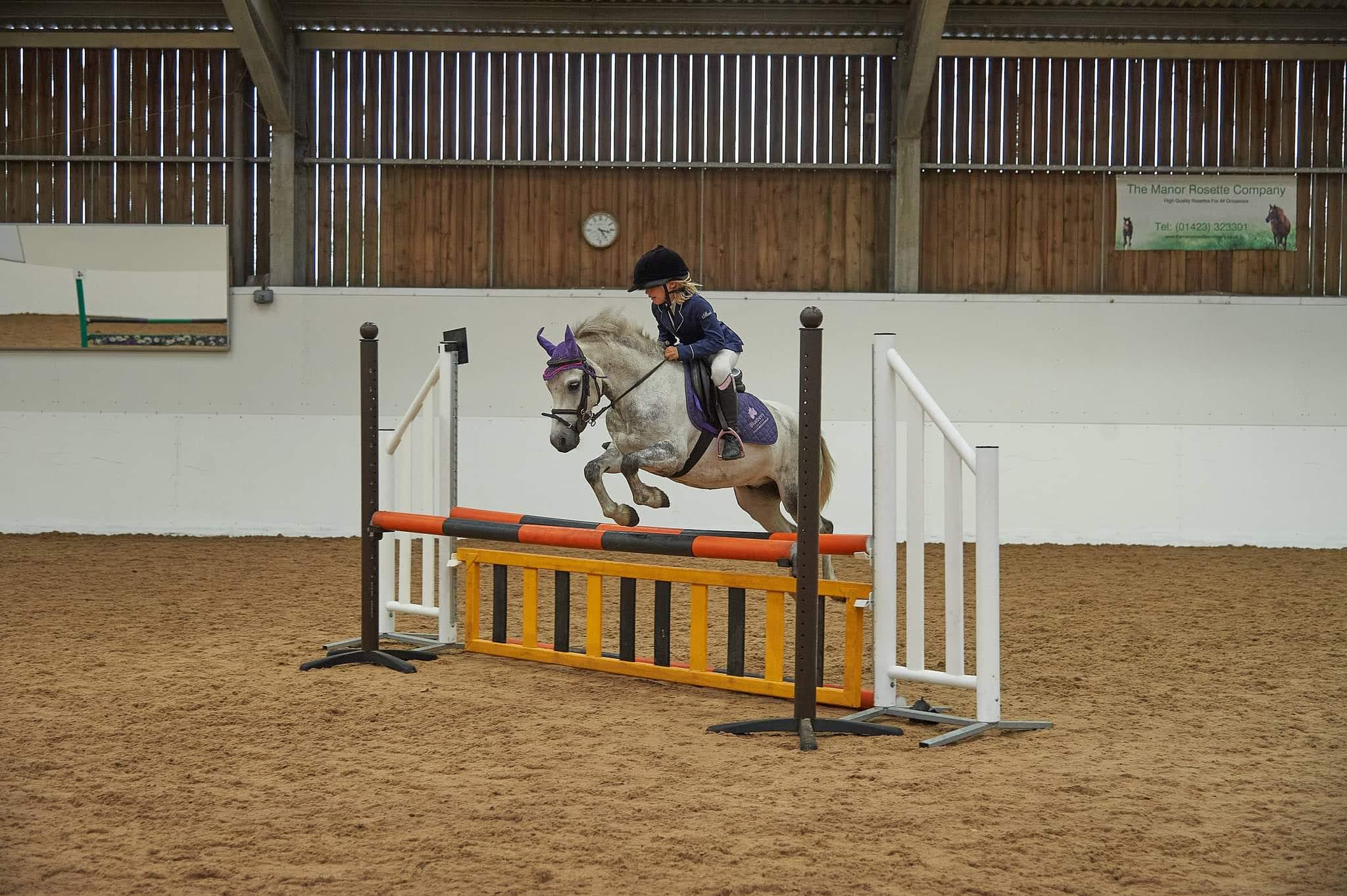 Jessica Brown
Jessica is 9 and has ridden since she could walk!
Her pony Rebel is 7 yrs old 12h Welsh who came to us as a 4 yo having done not a lot other than a bit of hacking and maybe hunted twice. Jess has brought him on thru to where he is jumping courses of 85.
Jess used to ride Ernie, a thelwell type pony who was always a kick along but would have them both off for no reason whatsoever so riding on to Rebs was like switching to a ferrari!
Are you running an event? Let us manage the entry for you
If you are planning an event and would like to take the hassle out of entries, we can help! Blueberry events are experts in administration for horse events with hundreds of successful events under our belt. Our team can set up your event on our website, take the entries and pass on the profits!
Find Out More